Ever since the third season of Daredevil was announced, fans are toiling ideas of whether this season will be better and bigger than its predecessors or not. Well, although nothing is confirmed now, we can still judge it's by the speculations going on. So, let's go find out!
The rumors for Daredevils is flying very high as the online fandom of the show is everyday coming up with random speculations related to its cast, story line and released date. Well, all we can do as for now is just wait and see where the series takes us. The COO of American entertainment company Netflix, Ted Sarandos, has stated that the third season of the popular web series Daredevil will not release before next year in 2018.
The series is the first in a series of shows which will eventually lead up to The Defenders crossover miniseries. It is based on the film franchise by the same name. The Daredevil Season 3 cast is supposed to include everyone who survived season two. It is also expected that Vincent D'Onofrio will appear again in the upcoming season. Fans are also expecting that Jon Bernthal's Punisher to return.
The season will also come along with the second season of Jessica Jones.
Although not a lot is known about the plot, it is being speculated that the character of Wilson 'Kingpin' Fisk will ultimately return after spending the second season behind bars. D'Onofrio, who plays Fisk has said that he knows that his character will gradually come back, although when that will happen is not certain. He has also gone head over heels for his love of Marvels. He has said that he absolutely loves working with Marvel because they are so creative and since they let him bring this whole new thing to an iconic thing that they invented. He has also said that since he loves Marvel to death, therefore he wants to keep working with them in the future too.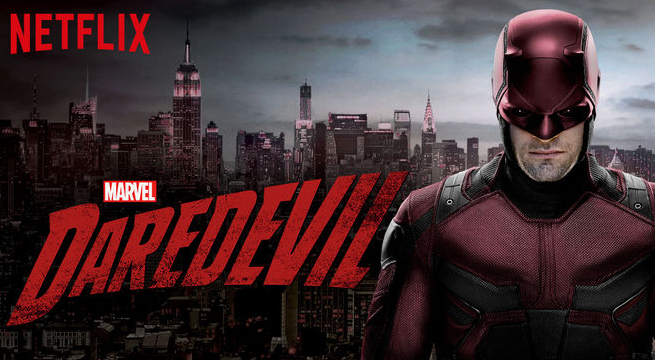 Among the cast, Karen Page will play the role of Deborah Ann Woll. Mike Colter will again appear as Luke Cage in a guest appearance, so will Krystan Ritter as Jessica Jones. Moreover, Elden Henson will appear as Foggy Nelson and Rosario Dawson will appear as Claire Temple. Their return is based on the assumptions that all three characters will survive The Defenders.
Daredevil has been a huge critical and commercial success in both its seasons. The web series was named the second best original programming series of Netflix in 2015. The series is about Matt Murdock, portrayed by English actor Charlie Cox. He is blind lawyer by day and by night, he fights against crime.
A spin-off of the series by the name of The Punisher as launched last year in January 2016. The show revolved around Bernthal as Castle. It has been described as a stand-alone project.
The series has been commercially acclaimed also. The original season debuted on April 10, 2015. The next season started on March 18, 2016. Each of the seasons had 13 episodes. The upcoming season was confirmed at the 2016 San Diego Comic-Con in July 2016.